Other Garage Door Products
Our Innovative Specialist Products and Accessories
We have a collection of specialist products designed to solve a range of problems. Protect yourself in areas like Queensland with our popular Cyclone Protection system. Avoid the typical Western Australian "tacked-on" pelmet with an integrated Flush-Fit pelmet. Check them both out!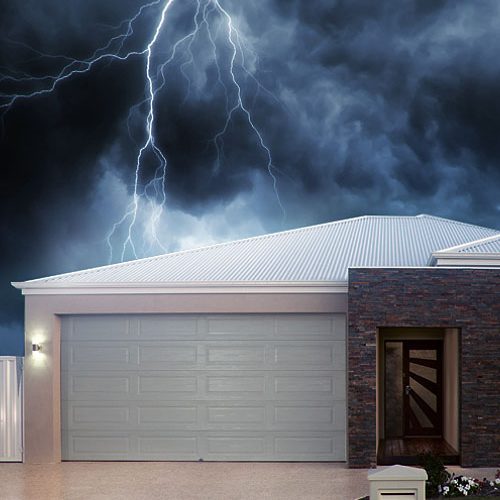 CYCLONE PROTECTION
Queensland weather won't stand a chance against Centurion's range of Cyclonic Garage Doors. Our revolutionary cyclonic garage doors carry the best resistance to cyclones, surpassing Australian Standards.
Flush-Fit (WA)
Traditional Pelments look liked a "tacked-on" afterthought. Our new Flush-Fit Pelmet System integrates into the front face of the door providing a beautiful seamless appearance. Flush-Fit boosts your "street appeal" and your resale value.