Top 5 Things to Consider When Upgrading Your Garage Door
Whether it is time to replace your garage door due to its age or to refresh the front façade of your home, it is important to consider different aspects before making a decision about upgrading your garage door.
The garage door often makes up more than 50% of the front of modern-day homes and the choices you make can significantly influence the value of your home. But what exactly do you need to consider when upgrading your garage door? 
To help you understand the different aspects you need to consider and to help you make a decision, we have broken it down into 5 simple steps.
The top 5 things you need to consider when upgrading your garage door
1. Your Budget 
Garage door prices vary widely depending on various factors, such as size, material, style, and finishes. Optional Extras such as windows or a new garage door opener can also impact the average cost of garage doors. When determining the price of a new garage door, it is also vital to include installation costs to have a clear picture of the final expenses.
So, before choosing a garage door, you should know your budget. Once you know your budget, this will narrow down your options.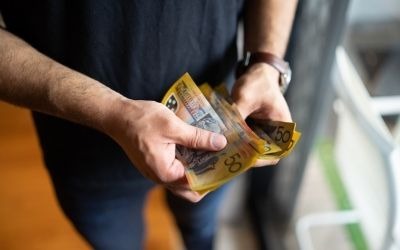 2. Research garage door styles
Choosing a garage door may seem simple, but the type of garage door you choose will impact your property and its value. Therefore, it is essential to research new products and figure out what is important to you, the customer.
Current garage doors have many convenient features that make your life easier… from battery backups to WiFi compatible openers and smartphone apps. There are garage door features out there for everyone!
But don't stress. Our experienced team at Centurion Garage Doors and our Local Dealers can assist you and will find you the perfect door for your budget and style.
3. Design, Colour, and Optional Extras
Picking the design and colour of your new garage door is the exciting part! When it comes to selecting the design, you can choose between the following options:
When selecting your garage door colour, there is a wide range of different colours that you can choose from.
Our Colorbond Sectional Doors are the most popular doors we manufacture, available in many different colours.
Our sectional doors are also available in our Timbalook Range, which gives your home the warmth of natural timber but the strength and durability of steel.
If you are after something unique, Custom Garage Doors are the way to go (Western Australia only). 
It is also essential to consider replacing your garage door opener when upgrading your garage door. Mondern day openers are now all belt-driven, which means they are stronger and quieter.
You can also have the ultimate control over your garage door with the MY CGD Smartphone App that allows you to let people into your garage in a safe, secure, and utterly contactless way! The app also includes a camera which gives you added peace of mind, ensuring you have shut your garage door.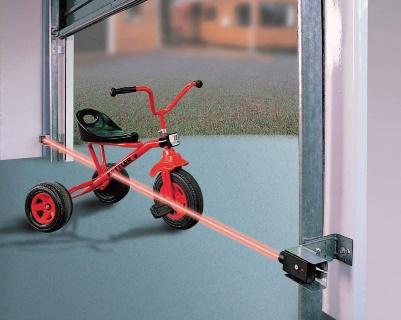 We understand that it can be hard to visualize what door is suitable for your home. Our Garage Door Visualizer allows you to upload a photo of your home and try different door styles until you find a design and colour that complements your home. 
4. Location and Environment
When upgrading your garage door, you should also consider the location and environmental factors. For example, you will need to consider a wind-rated garage door if you live in an area prone to storms or cyclones. Or, if you live in a bush fire-rated location, ember seals will need to be added to your garage door.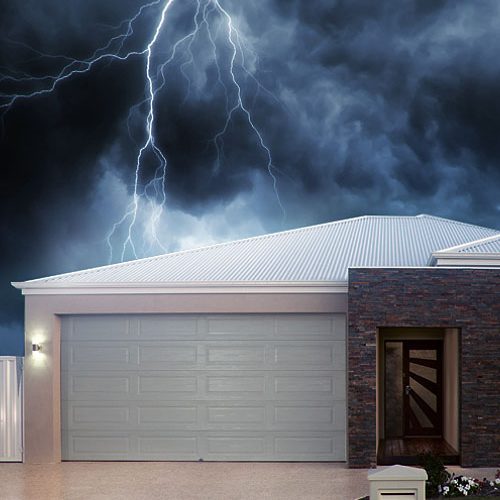 5. Finding a Centurion Garage Doors Dealer
Once you are ready for a measure and quote, finding someone local who understands what you are looking for is essential. Your local dealer will help you through every step of your garage door enquiry. They have the advice and know-how you need from purchase to installation.
Find a Local Authorised Centurion Garage Doors Dealer via our Dealer Locator, or contact us directly, and our friendly customer service team will be able to assist you.