Obstacle Detection System
Obstacle Detection System
Research and innovation have made modern garage doors safer today than they ever have been before. Our Obstacle Detection System is just one of those advancements. See our Obstacle Detection System in action in our video below.
What is the obstacle detection system?
Despite the improvements in technology for garage automation, garage door accidents continue to occur, with injuries to children and pets the most commonly reported accidents.
Our Garage Door Obstacle Detection System comprises two separate features that work with our Centurion Motors to make sure your closing garage door is not a risk to you and what you value most.
These two features are our photoelectric safety beam (optional extra) and our standard anti-crushing sensor.
1. Safety Beam
Our safety beam is a photoelectric sensor that serves as pre-impact detection for your garage door while in operation. A transmitter and a receiver are installed on either side of your garage door, transmitting a red light beam across your garage door opening. If the beam is interrupted, your closing door will automatically stop in its tracks.
This garage door safety sensor is one of our optional extras that will give you that extra peace of mind… should something or someone happen to find themselves crossing under your garage door as it is closing, the door will not close on them.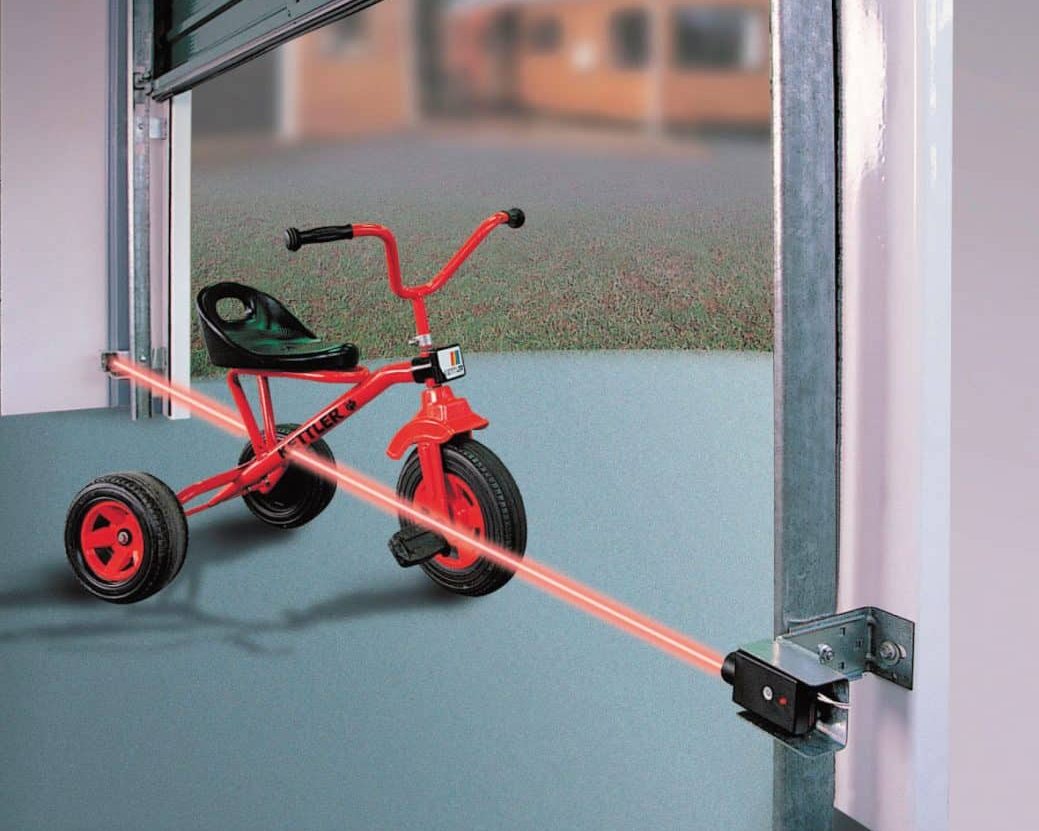 2. Anti-crushing (Auto-reverse)
Our anti-crushing function is an inbuilt feature in your Centurion motor that serves as auto-reverse impact detection for your closing garage door. What this means is that, should your garage door accidentally close on something or someone, your motor is able to detect that impact and almost immediately STOP and automatically start opening again.
This is a critically important modern safety innovation for your garage door, as it prevents a potentially disastrous and/or costly accident from taking place.
Learn More
Looking to make your garage door automatic? Find out more about our Centurion Automation or enquire about your options today!