Our RESIDENTIAL roller door range
With a clean linear appearance and a wide range of Colorbond® steel options available, Centurion's residential roller doors are a practical choice for many homes and can be customised to fit most garage door openings. Alternatively, find out more about our commercial roller doors.
COLORBOND® GARAGE ROLLER DOORS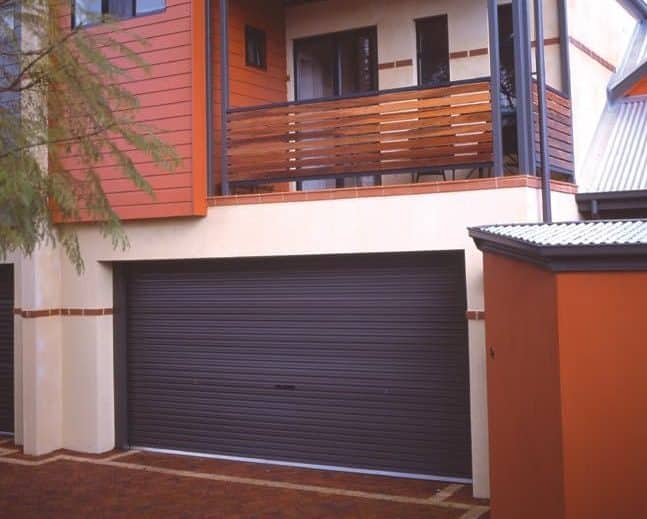 Manufactured to withstand the harsh Australian climate and designed to suit any household exterior, our garage roller doors are a popular choice for many Australians.
Made from only the highest-grade quality materials, our roller garage doors have been built to protect your home and belongings from the unexpected trials of Mother Nature.
This includes a wind lock system that is designed to engage with the track guide to prevent the door from pulling out during cyclonic winds.
OUR SAFE-EDGE INNOVATION
Ordinarily, roller door guide rails have had sharp metal edges. At Centurion, we have eliminated the dangers associated with this by creating the "Safe-Edge" innovation. If you look closely at the edge of your Centurion roller door guide rail, you can see that the edge has been folded over to protect unsuspecting fingers from sharp edges.
*This feature refers to Centurion Residential "A" Series Roller Doors Only
OUR CYCLONE PROTECTION DOOR
Queensland weather won't stand a chance against Centurion's range of Cyclonic Roller Doors. Our revolutionary cyclonic garage doors carry the best resistance to cyclones, surpassing Australian Standards.
FIND OUT MORE ABOUT OUR RANGE OF GARAGE DOOR PRODUCTS