Our Range Of Commercial Roller Doors 
Centurion Garage Doors has a long history of supplying businesses with commercial roller doors.
All of our products are manufactured in Australia from quality local materials.
Over 20 years of research and development have gone into our commercial roller doors over the years, and we take pride in knowing we are offering you only the best.
COLORBOND® COMMERCIAL ROLLER DOORS
40+ years of garage door innovation has brought you our commercial roller doors, suitable for all of your self-storage and shed manufacturing needs.
We work with Colorbond® and BlueScope Steel to provide you with only the highest quality products. We are all about the range and offer doors in standard through to corporate Colorbond® colours.
Our commercial roller doors come with a variety of safety mechanisms, including our "wind lock system", which is designed to engage with the track guide to prevent the door from pulling out during cyclonic winds.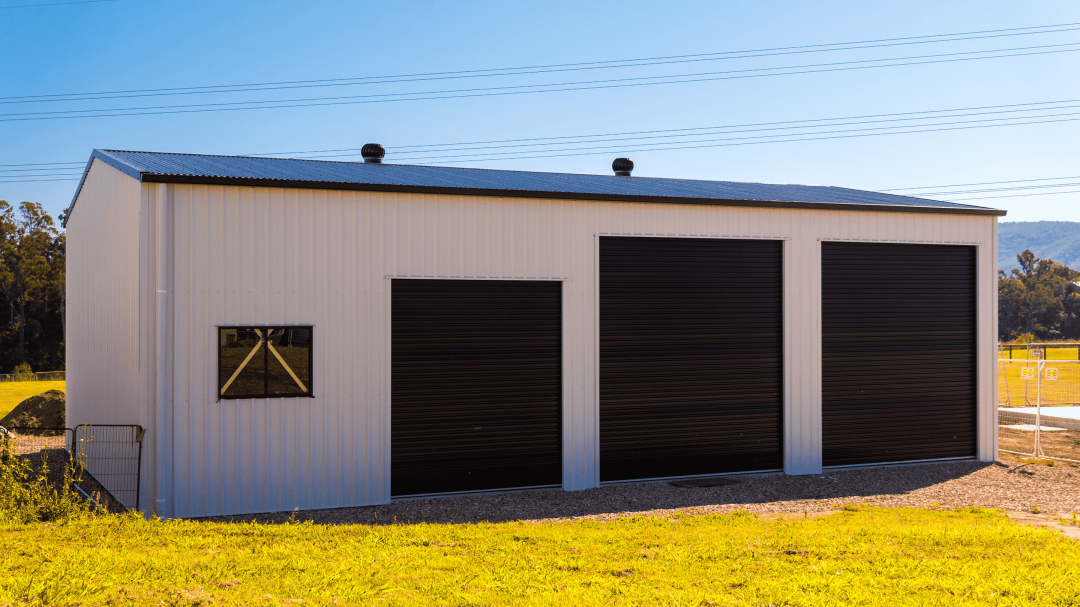 Our Commercial Roller Door Locks
We are all about safety and security. We offer a range of commercial roller door locks, suitable for a variety of commercial needs. You can rest easy knowing that your business is protected.
Standard / Countertop
These traditional commercial roller door locks can be keyed differently or keyed alike. Fitted during manufacture.
Shoot Bolt
Provides increased security with a single padlock. Fitted by installer after manufacture.
Self-Storage
A lock that has the option of being double-padlocked. It is the most commonly-used lock for self-storage locations. Fitted by installer after manufacture.
NEW

WINDSHIELD® ROLLER DOOR

Centurion is proud to present you with our latest innovation, WindShield®. This is a new line of commercial roller doors developed and tested in-house specifically to suit changes in wind code AS/NZS1170.2-2011 Amdt 4 regulations AND to provide you with an economical N1-N2 wind-rated roller door.

We also offer cyclonic rolled doors for N3 rated areas. You can find out more about our cyclone-rated doors here.
"Box-A-Door" roller door transport solution
The revolutionary Box-A-Door roller door packaging system was designed in collaboration with potential and current customers. We did a lot of work to understand the shortcomings of other manufacturers and what could we do better. A problem we kept hearing was that roller doors were arriving damaged or with missing parts.
Our new Box-A-Door roller door delivery system fixes all that.
Box-A-Door is one complete boxed delivery system for roller doors, custom-made to suit the door size. It is easy to stack, saving valuable space, and allows us to deliver everything in one box: door, tracks, fitting kit. All safe, secure and damage-free.
FIND OUT MORE ABOUT OUR RANGE OF GARAGE DOOR PRODUCTS