CENTURION INNOVATION
THE DIFFERENCE IS IN THE DETAIL
Centurion Garage Doors has been and will continue to be at the forefront of garage door innovation. Our research and development and engineering departments are responsible for many revolutionary garage door patents, focusing on industry advancement through customer safety.
Safety
Centurion designed and pioneered the first FingerSafe® steel door in Australia.
Cyclonic Garage Doors
Our team designed and developed world-leading technology for cyclonic regions, which is now being reviewed as an export technology for hurricane doors in the USA.
Quick-Fit™ Garage Doors
We are the designers and developers of the world first Quick-Fit™ hinge technology.
Timba Look Garage Doors
We are pioneers and developers of coating technologies to mimic the look of Timber in Steel doors.
Experienced Manufacturers
Having a quality garage door is essential to the security and overall appearance of your home. Quality comes with experience and that is why we are able to provide our customers with the best garage doors – because we have the experience.
As experienced garage door manufacturers, Centurion Garage Doors has specialised in manufacturing and supplying garage doors for 40 years. Our company boasts comprehensive manufacturing facilities on both the east and west coast of Australia, and we are the largest privately owned garage door manufacturer in the country.
As a pioneer and innovator in the industry, we pride ourselves on the quality of our products, as well as our expert staff – from management and manufacturing right through to our onsite technicians.
Our team of experienced professionals have a long history spanning many years in the Australian garage door industry. Our extensive knowledge and exceptional customer service allows us to give you the best advice for choosing an appropriate garage door to suit your needs.
Smart Doors and Gates have had the pleasure of doing business with Centurion Garage Doors for the past 2 years. Within that time, I have found them to be a very professional outfit from top to bottom including the Canning Brothers, Sales Reps and internal sales support staff, right through to the delivery drivers.
Everybody is willing to listen to our needs and assist where possible, with their main goal being customer satisfaction. Centurion's assistance in helping us grow our business with service and the quality of their products is second to none.
Edmond Sciberras
At Eden Roc Garage Doors we have a simple philosophy, to provide an honest and efficient service at a reasonable cost. We expect all our team members to treat our customers and suppliers with the same level of courtesy that we would expect of them.
Eden Roc Garage Doors is unique in the market in that we have relationships with various different manufacturers and are not solely aligned to any one manufacturer. We look to partner with manufacturers who are committed to the same philosophy and produce a quality product, which we would be proud to offer to our customers.
In Centurion Garage Doors we have definitely found a partner who provides excellent service and an innovative product that we are confident will meet the demands of our customers. I have always found Centurion to be extremely efficient and obliging and not scared to put up their hands and acknowledge when the product or service is found lacking.
Centurion Garage Doors have efficient and knowledgeable staff and systems, and with access to their CGD Connect system, we can keep up to date on the progress of all orders in the system real-time. I have always found Brad Clayton and his team to be very obliging and they go out of their way to ensure that any issues are nipped in the bud so that they do not become problems.
At Eden Roc we value our relationship with Centurion Garage Doors and hope to continue to support them and enjoy their support of our business for many years to come. 
Tom Beeton
Affordable Garage Doors have been dealing with Centurion Garage Doors since 2001. We have always found all staff right down to the delivery person helpful and polite. Centurion Garage Doors are a very easy company to work with. During this time Centurion have been very innovative in their development improvements of manufacturing garage doors. They are always willing to listen and respond well to feedback.
Alyson Morrison
Coffs Harbour Door Centre has been dealing with Centurion Garage Doors for the past few years. We have found Centurion to be a well-organised and innovative company with a great product range at competitive pricing.
Their sales and support staff go above and beyond to satisfy our needs and, as an Australian owned family business, they are a pleasure to deal with. 
Martin & Pauline Buhler
MEETING THE HIGHEST STANDARDS
CENTURION SAFETY
At Centurion Garage Doors, your safety comes first. That's why our team of experienced engineers have developed a range of revolutionary garage door safety features designed to protect you and your family members from accident and injury.
Our most notable safety feature is our revolutionary FingerSafe® system, which is specially designed to prevent fingers from being caught in the hinges of your sectional garage door.
Arguably the most advanced cyclonic garage door to date, our C2V2 Cyclonic Garage Door has been designed to protect homes and families from the wrath of Mother Nature, withstanding winds over 250km/h.
Adding to our suite of safety features, our Avanti Obstacle Detection System provides added safety to your garage door and possessions by instantly detecting and reversing the direction of the garage door in the event that an object obstructs the door.
At Centurion Garage Doors we pride ourselves on delivering superior products that are built to highest safety standards. With a Centurion Garage Door, you can rest assured knowing that your home and belongings are protected and your family stays safe from harm or injury.
CYCLONE RATING
Centurion Garage Doors manufacture a range of cyclonic garage doors that have been built and tested to withstand strong winds and cyclonic weather conditions. The Centurion team follow a comprehensive cyclone rating system that assists them in constructing protective garage doors to suit various locations throughout Australia. View our Cyclonic Protection Garage Doors page to find out more.
SAFETY INNOVATION VIDEOS
WATCH OUR SAFETY VIDEOS TO FIND OUT MORE ABOUT OUR REVOLUTIONARY SAFETY FEATURES
Obstacle Detection System
Quick Fit
The culmination of over 10,000 hours of research and development, our Quick-Fit™ garage door certainly lives up to its name. With a suite of advanced features incorporated in its design, the Quick-Fit™ allows for quick and easy installation and smoother, more supported operation of your garage door.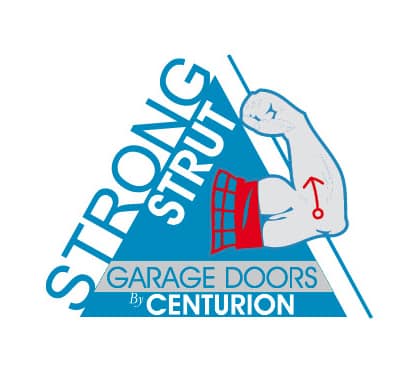 STRONG STRUT
Bonded to the full length of your garage door panels, our Strong Strut system provides better load distribution and support to your garage door, ultimately enhancing the strength of your panels by up to 40%. Unlike regular garage doors, our struts are pre-installed in our factory, allowing us to control the consistency and product performance of our Quick-Fit™ garage door.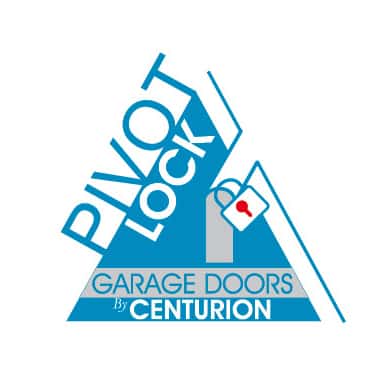 Pivot Lock
Our patented Pivot Lock hinge system allows for smoother and quieter door operation. Pivot Lock is manufactured from the latest in glass reinforced nylons, providing extremely high strength to weight ratios. Like the Strong Strut, our Pivot Lock hinge system is pre-installed allowing for quicker installation and a more controlled product performance.
FingerSafe
Our patented FingerSafe® feature has been designed to prevent your fingers from catching in the hinges of your sectional garage door by reducing the gap between the panels as the garage door descends. This is a particularly useful feature when manually operating your garage door.
Tuff Track
Our unique Tuff Track system is 50% stronger than regular garage door tracks, providing extra support and enhanced drive through the height of the door. The Tuff Track system is also neater in appearance, allowing for smoother and quieter operation of your garage door.
"Just a belated thank you for getting the garage door installed on the scheduled date of 20 December. I am very impressed how the panel joins coincide with the tongue and groove of the western red cedar cladding section. I hope to work with you again in the future." – Brendan Natoli, MAP Solutions Architects
"We had Centurion out to service our home garage door and recode the remote and I just wanted to send a thank you email as Bodie was excellent, explained what he was doing and provided advice regarding ongoing maintenance that we could perform at home. Thanks again – it was very much appreciated." – Sarah Davies, QLD
"Centurion's standard range of product, unique safety features , industry leading motor design and ability to provide high end customised design raises the bar in what we offer our customers" – Matthew Gaunson, Procurement & Supply Chain Manager, Metricon Homes
"The team at Centurion have provided us with a faultless product and prompt service. We could not be happier with the new garage door which matches the exterior of the house and looks fantastic." – Fiona Vogel, Perth
Marco Extrusions
"Marco Extrusions… Proudly making it happen in partnership with Centurion Garage Doors." Australian made, innovative, reliable and uniquely attuned to our customer needs…. the common pillars on which only the strongest partnerships stand.
– Wade Methven, General Manager, Marco Extrusions
BlueScope
Centurion Garage Doors have been a customer of ours for many years. At BlueScope, we value the relationships we have with our customers and acknowledge the innovative team at Centurion. We've seen their business grow from its early days starting in Perth WA, and now 40 years later, as a national manufacturer and supplier of Garage Doors. Congratulations to Centurion Garage Doors on their 40th Anniversary
– Greg Jones, WA State Manager, Building Market, BlueScope Steel
Ownit Homes
Ownit Homes are proud to have the Centurion Doors range available to our clients for their new homes. The stylish range makes selection simple and achieves a great finish to the front of our homes.
– Brad Ganim, Ownit Homes